NCE Summer Camps and Youth Program
Summer 2022
Temple University Summer Education Camps and the Office of Non-Credit and Continuing Education is planning a variety of in-person and virtual programs this summer for youth in grades 2 through 12. Camps will be held during the months of June, July, and August.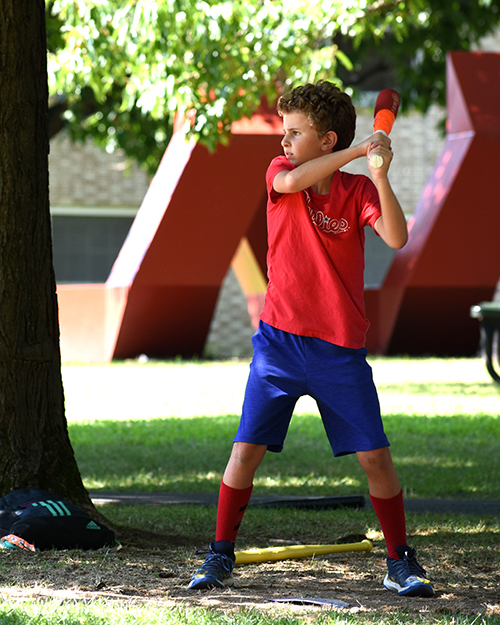 Now offering in person camps
A select number of in-person camps are being planned for the Temple University Ambler campus. In-person camps will practice social distancing and masks will be required when indoors. Most camp activities will be scheduled for outdoors, and campers may remove their masks when appropriately socially distanced outdoors.
If situations change and we are not able to hold camps on-campus, all camps will be transitioned to live, online camps.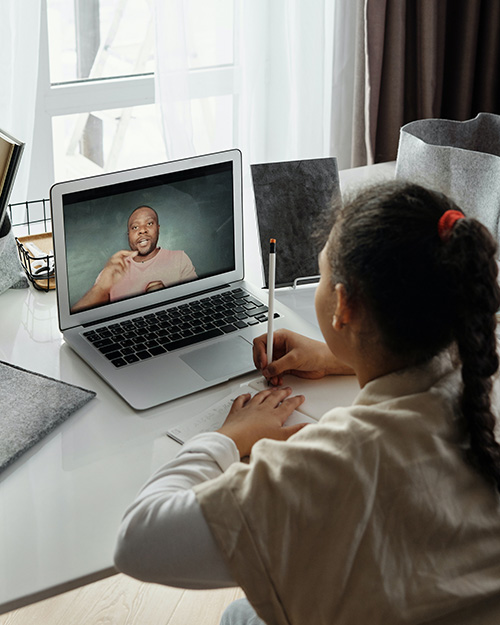 Online camps and services
We have a wide variety of online camps scheduled throughout the summer for all grade levels. In addition, for high school juniors and seniors, we offer several SAT and ACT test prep courses to help prepare for college admissions exams.
Camp Session Schedule
For Summer 2022, we have structured our in-person camps for youth in middle school and high school (rising 6th grades through rising 12th graders). Camp sessions are offered as follows:
Session #1: (2-week camp): June 20 to July 1
Session #2: (2-week camp): July 5 to July 15 (no camps Monday, July 4)
Session #3: (2-week camp): July 18 to July 29
Session #4: (2-week camp): August 1 to August 12
*Note: No Camps Monday, July 4, 2021
Camp Location: In-person camps will be held at the Temple University Ambler campus, located at 580 Meetinghouse Road, Ambler, PA 19002.
Hours of Operation: In-person camps are offered as full-day camps, from 9 AM to 4 PM. Camper may be dropped off as early at 8:30 AM. Camp ends at 4 PM but parents have until 5 PM to pick up campers. We regret that we are not able to provide additional before care or after care hours.
Looking for camps for younger kids? The Ambler Area YMCA will be holding their Sports Camps at the Temple University Ambler campus for Summer 2022. Please visit the YMCA's website for more information.
Temple University Summer Camp Registration
Registration Opens: Registration for the 2002 camp season will open Tuesday, February 2, 2022.
Early Bird Discount: Register and pay by April 30, 2022, and receive 10% off the camp fee, unless otherwise noted. Camp prices listed on our website through April 30th reflect the Early Bird Discount. Materials and computer lab fees are not eligible for discount.
Payment: Full payment is due upon registration.
Fees: All camp fees include materials and/or computer lab fees unless otherwise noted.
Refund And Withdrawal Policies
A participant who withdrawals from a Temple University summer camp, three weeks prior to the camp starting date, will receive a refund minus a $50 withdrawal fee. All withdrawals must be received in writing and can be sent by email to ncce@temple.edu Refunds requested at least 3 weeks prior to the camp start date will be processed as follows.
Health and Safety Statement Summer 2022
We recognize how important the health and safety of our campers and camp staff are. Temple University requires all students, faculty, staff and contractors to be fully vaccinated against COVID-19 in order to safeguard the health and wellness of our community. There are 2 ways to comply with this policy:
Upload a vaccination record, such as a CDC-issued card or other proof of vaccination from a medical provider.
Request a religious or medical exemption, which will result in weekly, if approved.
In-person camps at the Temple University Ambler campus will practice social distancing as much as possible, and all camp staff and campers must wear masks or face coverings when indoors. Campers may remove masks when outdoors and appropriately socially distanced, and when eating or drinking. Of course, if a camper wishes to keep their mask on at all times, they are welcome to do so. We will encourage campers to wash their hands frequently and/or use hand sanitizer. If situations change and we are not able to hold camps in-person, we will work to transition camps to an online, virtual format, or we will cancel camps if necessary.
Read more information about Temple University's COVID-19 Policy
Financial Aid for Summer Education Camps - Summer 2022
Temple University offers limited financial aid for Summer Education Camps based on financial need. The deadline to apply for aid is May 1, 2022. Click on the link below to apply:
Financial Aid Application
Summer Education Camps: A Brief History
Temple University has been offering Summer Education Camps since 1989 at our Ambler campus location. Summer camps are a fun-filled approach to academic subjects in small-group settings. More recently, we've been able to expand some summer camp programming to Temple's Main and Center City campuses. Summer Education Camps provide a wonderful opportunity for youth in grades 2 through 12 to learn about a specific area of interest, experience a college campus, meet new friends, and have fun at the same time. Our summer camp instructors are primarily local, area schoolteachers, or professionals in their field, who enjoy sharing their passions and enriching the lives of children through educational opportunities.
Join our email list to receive our emails and the latest information.
The section has been added to your cart.
Modal title
No course information found.
Required fields are indicated by .