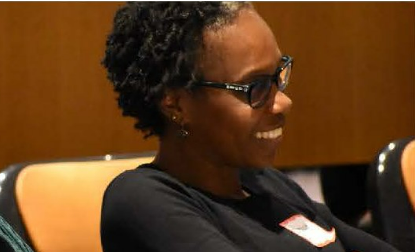 The Senior Scholars program invites Temple alumni, spouses or partners of alumni, and friends age 50 or older to join Temple's vibrant educational community by auditing select undergraduate courses.
Want to request a course?
Each semester, the Senior Scholars program offers an eclectic mix of courses. However, we are always open to adding new courses based on participant interest. If you would like to request that a new course be added to the Senior Scholars program, please fill out the form at the link below. Please do not contact any faculty member directly, as all courses need to be approved by schedulers before they are allowed to be added to this program.
Register Now - Seniors Scholars Courses
The list of available courses is below. You can sort the list by the Course Number, Course Name, or Campus. To sort the list, simply click on the table heading (i.e. "Course Number", "Course Name", "Campus").

| Course | Campus | Start Time | End Time | Days of the Week |
| --- | --- | --- | --- | --- |

Lifelong Learning for Temple Alumni, Family and Friends Aged 50+
Temple Senior Scholars invites alumni, their spouses, or partners age 50 and older to return to Temple's vibrant educational community. For hundreds of Temple alumni each year, the Senior Scholars program means no tests and no grades, just the joy of learning with Temple's diverse students and acclaimed faculty. Choose from a variety of courses in subjects as diverse as American studies, anthropology, history, horticulture, political science, and theater.
Senior Scholars Participant Handbook:
Click below to download the Senior Scholars handbook. The handbook contains information about registering for courses, using Temple online accounts and resources, classroom conduct and attendance policies, and other important policies and procedures.
Auditing a Course:
As a Temple Senior Scholar, you will audit regularly scheduled undergraduate courses. That means that you will share classes with today's Temple students—study the subject, do the readings and participate in class discussions—but you will not take tests or turn in written assignments. You will not receive a grade, and you will not receive academic credit for the course, but you will have the excitement of learning in a modern atmosphere.
Computers/Internet and the Classroom:
Temple University has one of the most technologically connected campuses in the nation, and professors take advantage of this in their teaching. Most of the professors use Canvas, a secure Internet website, to post course material, and as a student, you will receive a Temple email address and courtesy computer account. In the first week of class, you must open you account to gain access to Canvas. There are also computers on each campus you can use should you not have an Internet connection at home. If you choose not to use Canvas, you may miss an important component of your learning experience in the course.
Library Privileges:
As a Temple alumnus/alumna, you have in-house and borrowing privileges at Temple University Libraries. Your OWLcard will identify you and give you access. You will receive more information how to obtain your OWLCard after the registration period is over and before classes begin.
Parking:
Daily parking is available in many Main Campus lots. Costs at the lots vary and a parking map with information will be mailed in your confirmation packet. Temple University Center City offers discount parking, and Temple University Ambler provides parking for a fee of $25 per semester.
Registration:
All registrations are processed in the order in which they are received. Some courses limit the number of Senior Scholars they can accommodate, so register early online for the courses you want.
Fees:
The fee of $250 per course, per person, is to be paid by credit card at the time of registration. A few courses have additional fees to be paid separately after the course begins.
Senior Scholars are expected to conduct themselves professionally and abide by the rules of the classroom. Time allotted for class participation and professor's time should be respected. In the event that a Senior Scholars' behavior and experience infringes on matriculated students' experience or is otherwise disruptive, the Senior Scholars program reserves the right to remove a Senior Scholar from a class with no notice and no course change. Refunds in this circumstance will be at the sole discretion of the Senior Scholars program.
Registration Deadline:
The registration deadline is Friday, August 11, 2023. Firm registration deadlines are necessary to process registrations, alert faculty, and set up internet/Canvas access. Sorry, no exceptions.
Withdrawal Policy:
If you are enrolled in a course and need to drop and transfer, please send an email to seniorscholars@temple.edu by Friday, August 31, 2023 to receive a full refund. We regret that there are no refunds after the withdraw deadline.
Refund Policy:
Current matriculated Temple undergraduates are given first access to courses, and they can register for classes until the semester begins, so there is always a possibility that classes may fill at the last minute. Alternatively, courses are sometimes canceled by the university because of low registration by matriculated students. If the class you have chosen is canceled, you will be notified. You can either choose another course or your fee will be refunded. After the term's registration deadline, as listed above, no refunds will be given for any other reason.
Confirmation:
You will immediately receive an email confirmation of your credit card transaction. However, your acceptance into the class(es) of your choice will be confirmed only after registration has closed, approximately one week before your course begins. Classes are sometimes closed or canceled at the last minute, so acceptance cannot be confirmed until just before the semester begins. A confirmation packet containing information on your course and a handbook with general information about the program will be sent to you in the week before your course begins.
Contact Information

Email Address:
seniorscholars@temple.edu
Telephone Number:
267-468-8500
Office Address:

Senior Scholars Program
Temple University Center City
1515 Market Street, Suite 215
Philadelphia, PA 19102
Required fields are indicated by .