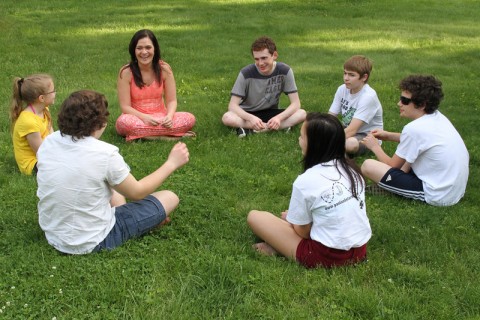 Kids on Campus! Teens on Campus!
Temple University Ambler offers Summer Education Camps for kids, tweens and teens, entering grades 2 through 12. They provide a wonderful opportunity for youths to learn about a specific area of interest, experience a college campus and have fun at the same time! Camps are offered during the months of June, July, and August at the Temple University Ambler campus. Most camps are one-week, full-day camps that run Monday to Friday from 9 a.m. to 4 p.m.
Summer Camps Registration, Refund, And Withdrawal Policies
Early Bird Discount: Register and pay by March 31, 2019, for $50 off the camp fee, unless otherwise noted. Materials and computer lab fees are not eligible for discount. Combine the early bird discount with one additional discount:
Multi-session discount: Save 10% when registering your child for 3 or more full day, one week (5 days) camp sessions.
Sibling discount: Save 10% for each child attending a full-day, one-week (5 days) camp during the same week.
Payment: Full payment is due upon registration.
Fees: All camp fees include materials and/or computer lab fees unless otherwise noted.
Refunds/Withdrawals: A participant who withdrawals from a summer camp, three weeks prior to the camp starting date, will receive a refund minus a $50 withdrawal fee. All withdrawals must be received in writing and can be sent by email to course.withdrawals@temple.edu or by fax at (267) 468-8506.
Extended Care: Arrive early! Stay late! Extended camp care is available at the Ambler and Main campus locations. Arrive as early as 8 AM and stay as late as 6 PM. Additional charges apply.
Summer Camps for 2019
Explore the wide variety of summer camps being offered for summer 2019 at the Temple University Ambler campus. Camp registration begins February 1, 2019. To receive a copy of the TUA Summer Education Camp brochure, call us at (267) 468-8500 or e-mail us at ncregistrar@temple.edu. Below is the full listing of camps offered in Summer 2019.
Summer Camps at a Glance: Check out the Summer Camp Schedule At-a-Glance which outlines camps by week and grade level. Main campus camps are in red; Ambler campus camps are in black.