Music Preparatory Division
We're excited to announce that all instruction and ensembles will return to Temple University facilities for Fall 2021.
Subject to the university's public health protocols.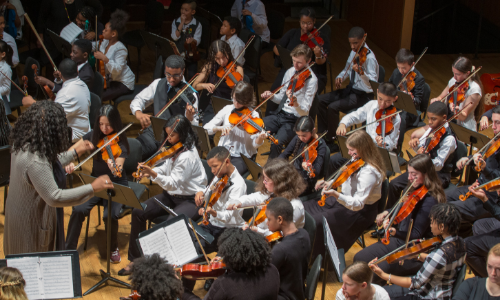 Busy Adult Classes are taught by the renowned faculty of Temple Music Prep are offered to enrich adult learners.
The Center for Gifted Young Musicians (CGYM)was formed as a system to propel highly motivated young string students to reach their musical ambitions. Currently comprised of three strings chamber orchestras with a chamber music complement and a harp ensemble, this experience allows individual musicians to be heard and their unique gifts to be developed in these intimate settings.
Community Music Scholars Program (CMSP)seeks to support public school music programs by providing individual instrumental instruction and other activities for students and families with limited financial means. This program offers individual instrumental lessons, music theory classes, and large ensemble experience.
The Center for the Performing and Cinematic Arts of Temple University, comprising The College of Theater, Film, and Media Arts and The Boyer College of Music and Dance, provides non-credit workshops and classes through the Creative Continuity (CC Online) suite of courses. Designed by Temple collegiate faculty for a non-credit student body.
The Dance program of Temple Music Prep engages young dancers in a continual creative process. Rooted in the teachings of Rudolf Laban the curriculum includes explorations in the movement concepts of space, time, and energy. This approach to training young dancers establishes a basis for understanding and creating dance choreography.
Early Childhood Music Foundations (ECMF)is a nationally recognized program which develops the very young child's potential in music and helps parents recognize and nurture their child's music making.
Individual lessonsare offered on all instruments and voice types, in a variety of genres, from a roster of leading Phialdelphia area musicians. Featuring lessons in either traditional or Suzuki methods. Philadelphia String Project at Temple University (PSP) serves beginning young string players from the Philadelphia area in a 3-year program incorporating group lessons and string ensembles.

Temple Music Prep is a founding member of the Philadelphia Music Alliance for Youth (PMAY) Artists' Initiativewhich supports 5th-12th grade orchestral instrumentalists from underrepresented communities and low-income households to pursue their dream of becoming a professional classical musician. For more information visitpmayartists.org
Register Now ‐ Music Preparatory Division Courses
The list of available courses is below. You can sort the list by the Course Number, Course Name, or Campus. To sort the list, simply click on the table heading (i.e. "Course Number", "Course Name", "Campus").


A Division of the Boyer College of Music and Dance
Temple Music Prep provides high quality, non-credit music, and dance instruction, and related activities to the Philadelphia Community on behalf of the Boyer College of Music and Dance, and Temple University, at-large.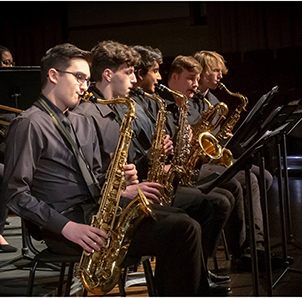 Program Registration
Click on the specific program of your choice to learn about its registration process and policies:
Registration Calendar
Click here for the Temple Music Prep Calendar
Find us on Social Media
For updates, and to stay connected, like us on Facebook.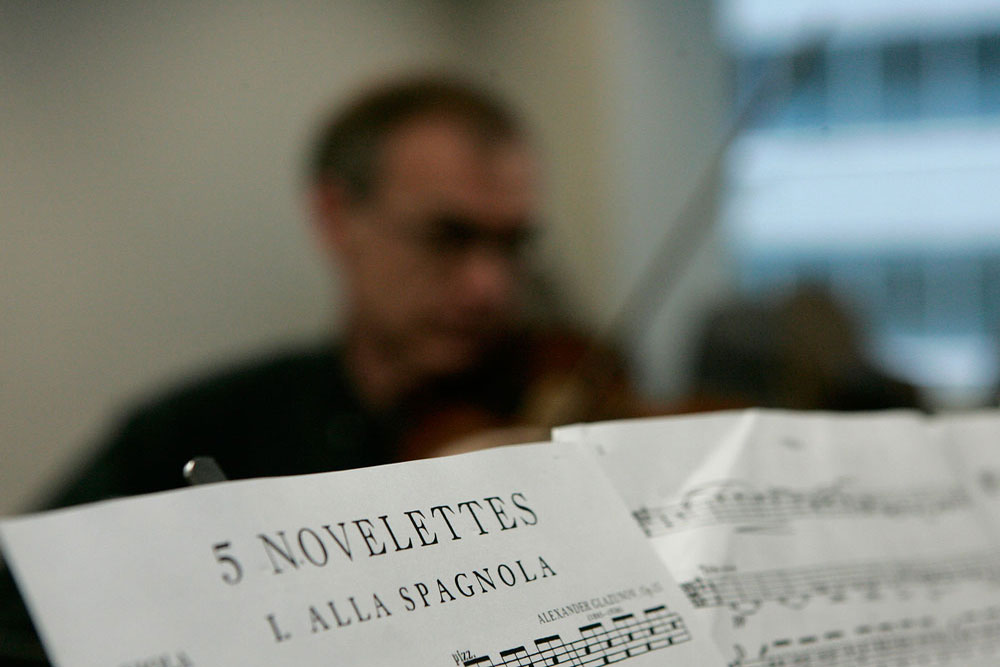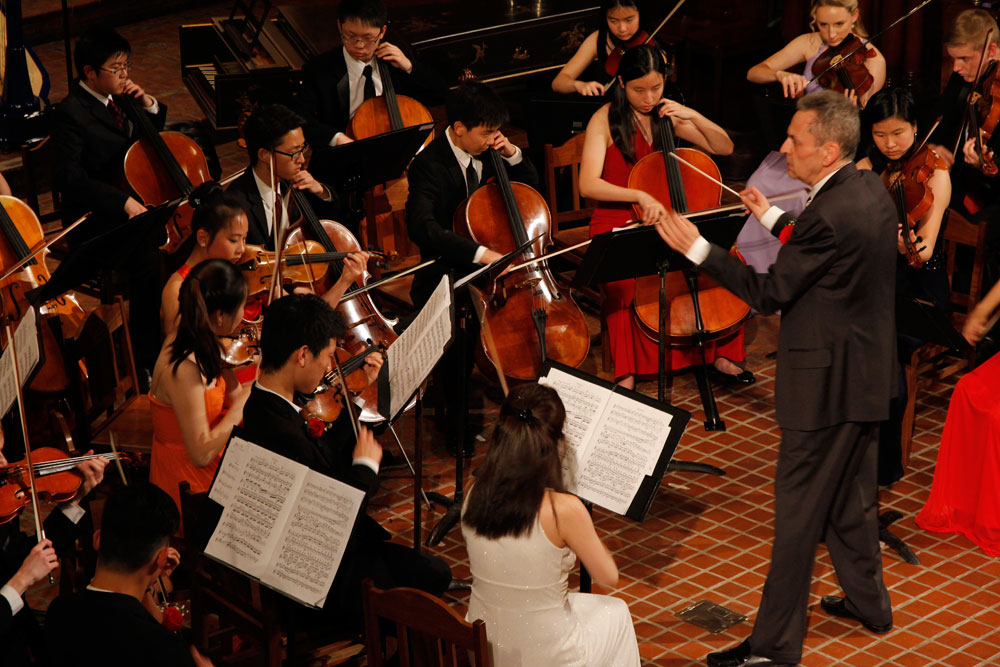 Community Music Scholars Program (CMSP) includes Philadelphia String Project (PSP)
The Community Music Scholars Program provides a comprehensive program of jazz and classical music instruction for school-aged Philadelphia children who have limited financial means.

Learn how to access these Community Music Scholars Programs.
Contact Information

Email Address:
musicprep@temple.edu
Telephone Number:
(215) 204-1512
Program Office Address:
1515 Market Street, 5th floor
Philadelphia, PA 19102
Office Hours:
Monday through Saturday
9:00 a.m. - 5:00 p.m.
(closed on Saturdays through July and August)
Required fields are indicated by .