FOXSBDC0028
-
Construction Management Certificate Series
8361264
Course Description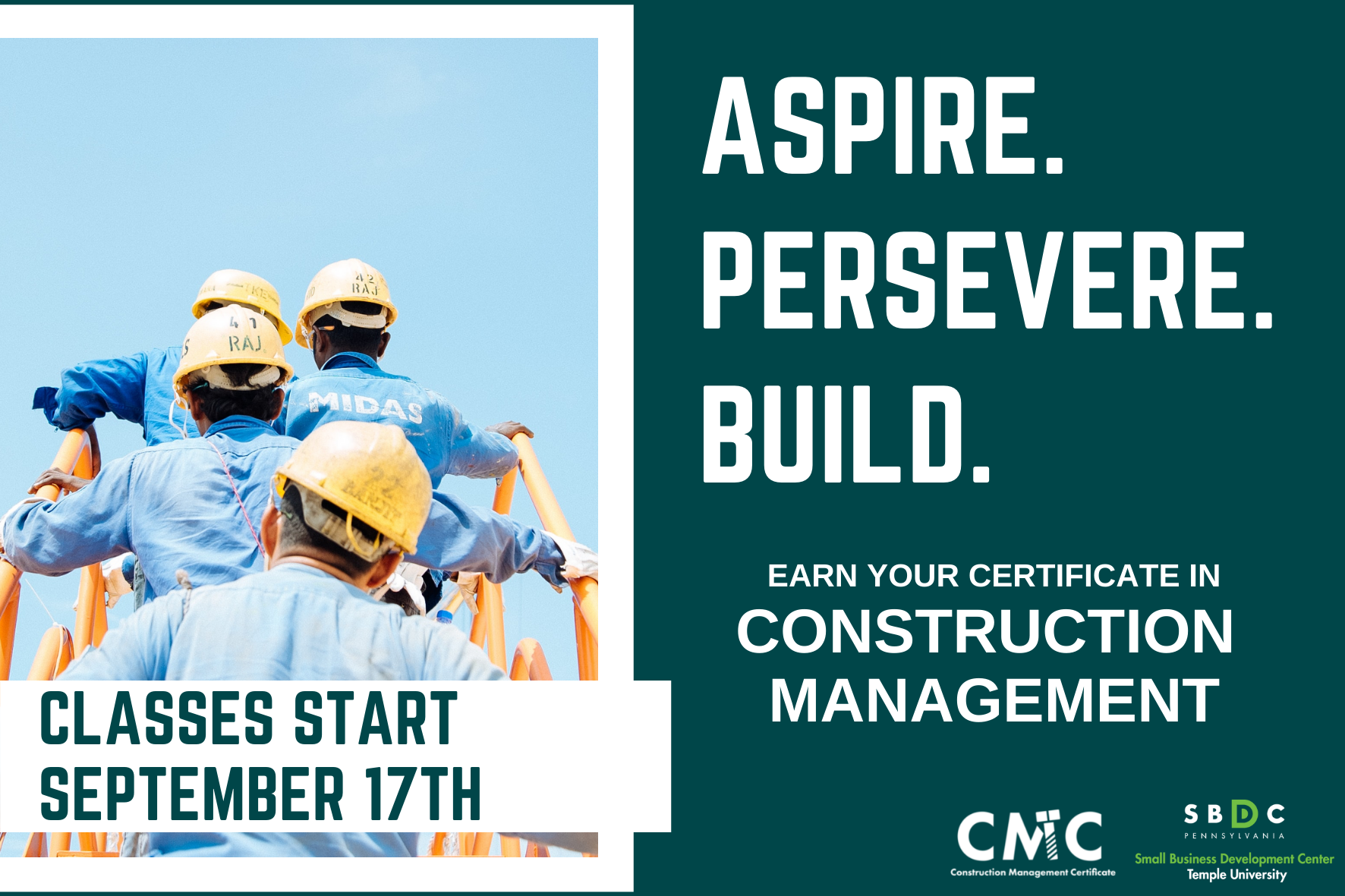 Registration for the Construction Management Certificate
Pay in Full: $2,300.00
Pay Half Now: $1200 x 2
Payment Plan: $2,500.00
Down payment: $620.00
Bi Monthly payment: $470.00
Please Note, there are mandatory books and materials for this course that students are responsible to acquire, the estimated cost is $500
Course Outline
The Construction Management Certificate Series is a 9-month series of classes designed to provide business management tools to existing and aspiring independent contractors. Participants who complete the series will earn a Certificate of Completion from the Temple University Fox School of Business and the Small Business Development Center.
Requirements for graduation include:
Team project
Team resume
Team project presentation
Course payment in full
Attendance in at least 80% of the classes
Notes
Under the payment plan, the down payment must be paid before the start of the series, while the payment due monthly must be paid on or before the first class of each month.
Late payments with no communication attempts will result in the following
- Students with payments past due 30 days or longer will not be able to enter class. Upon payment in full, students will be able to resume attending class.
- Students with payments past due 90 days or longer will be dropped from the class with no refunds and the payments will go to Temple University collections.
Applies Towards the Following Certificates