FOXSBDC0027
-
Rethinking Business in the Age of COVID-19
7206561
Course Description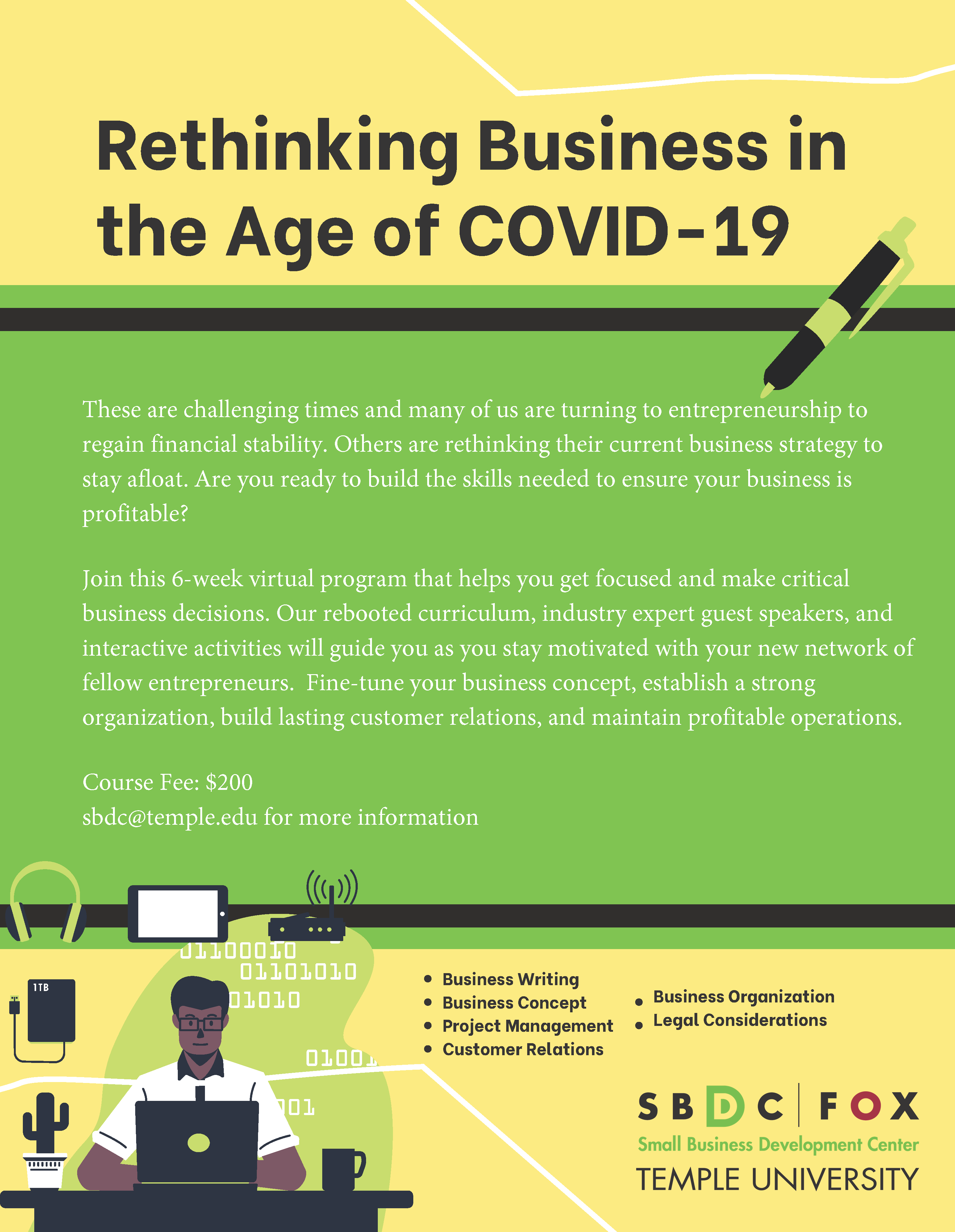 These are challenging times and many of us are turning to entrepreneurship to regain financial stability. Others are rethinking their current business strategy to stay afloat. Are you ready to build the skills needed to ensure your business is profitable?
Join this 6-week virtual program that helps you get focused and make critical business decisions. Our rebooted curriculum, industry expert guest speakers, and interactive activities will guide you as you stay motivated with your new network of fellow entrepreneurs. Fine-tune your business concept, establish a strong organization, build lasting customer relations, and maintain profitable operations.
Registration for Rethinking Business in the Age of COVID-19:
Tuition: $200
**NOTE**
This course will be held online, and you must have your own laptop (equipped with a webcam) and internet capabilities!
Enroll Now - Select a section to enroll in