MUSPREP0162
-
MUSIC EDUCATION WORKSHOP~Composer Diversity in School Instrumental Music
64642931
Music Preparatory Division
Course Description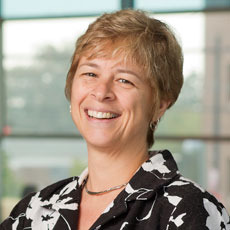 Dr. Deb Confredo, Professor of Music Education
Boyer College of Music and Dance
As the profession looks to ensure inclusivity, diversity, equity, and access for all students, educational practices must reflect these values. With performance materials being the textbooks of the instrumental music experience, awareness and purposeful programming will help to break the cycle of exclusivity. This online workshop will focus on the evaluation, selection, and study of robust appropriate school band literature written by a diversity of composers. The full workshop (section 001)--four synchronous panel sessions, each with instrumental music education mentors, plus approximately 29 hours of asynchronous learning activities--will equip you with materials and strategies that you can implement in your own programs immediately.
Panel Session 1 Outreach, Advocacy, and Activism
Mentors in the field will have a meaningful discussion with session participants on our professional and personal responsibilities of leading the school instrumental culture forward. We will talk about and generate ideas on how we can implement valuable and lasting changes from the ground up.
Panel Session 2 Programming
One of the most telling artifacts that has defined our values is the band concert program. Programs reveal who we are and what we think is important. In this session, prominent and knowledgeable colleagues help us to expand our ways of thinking in the all-important process of concert programming.
Panel Session 3 Composer Panel Discussion
We will have a robust exchange with an incredible panel of talented composers whose lived experiences will help us to open our minds, ears, and hearts to a changing musical canon. Be ready to be energized and enlightened!
Panel Session 4 Diversity, Equity, and Inclusion in Instrumental Music Programs
The dearth of women and people of color among the composers who create the music we perform is the tip of the dangerous iceberg. Under the tip and beneath the surface of the water, the disproportion is mirrored in professional leadership, research, and even among student groups. Our panel will help us to think about how we can change in the profession to reflect a diverse population.
Course Dates: June 8 - July 3, 2021
Full Workshop: Synchronous panel sessions Tuesdays 5:00-7:00pm EDT, June 8, 15, 22, 29 plus asynchronous learning activities (approx. 29 hours)
Non-credit: Full Workshop $925 + $50 Registration Fee; Each synchronous panel session $30
Credit: Contact Assistant Dean David Brown for cost and registration: dpbrown@temple.edu. The workshop is available for 3 hours of Temple University Undergraduate (MUED 4670) or Graduate Credit (MUED 8650) Special Topics: Composer Diversity in School Instrumental Music
Registration Options: FOR NON-CREDIT ONLY
1. Full workshop participant--To register select section -001 to the right and click Add to Cart.
2. Synchronous panel session(s) only participant--To register choose one to four session(s) from the table below; select the corresponding section no.(-002 to -005) to the right and click Add to Cart.
| | |
| --- | --- |
| Registration Options | Section No. |
| Full Workshop | -001 |
| Panel Session 1 (synchronous only; June 8) | -002 |
| Panel Session 2 (synchronous only; June 15) | -003 |
| Panel Session 3 (synchronous only; June 21) | -004 |
| Panel Session 4 (synchronous only; June 28) | -005 |
Notes
All course materials provided through Canvas.
Online platform: Zoom & Canvas
Questions? Contact Alison Reynolds at Alison.Reynolds@temple.edu