CPHSSWCE0403
-
Prevent T2 Lifestyle Coach Training
30384896
Center for Self-Determination, Self-Direction and Self-Care
Course Description
Prevent T2 Lifestyle Coach Training
The Center for Self-determination, Self-direction and Self-care at theTemple University School of Social Work - College of Public Health trains Lifestyle Coaches and Master Trainers in the CDC's National Diabetes Prevention Program. We offer training in-person and online, provide ongoing technical assistance and support to our trainees. We train to the CDC Prevent T2 or 2012 Curriculum and have capacity to train in English or Spanish.
Our comprehensive training will take you through every session of the program and help you meet the standards for the role of Lifestyle Coach. You will develop the necessary facilitation skills to assist participants in making lasting lifestyle changes, such as eating healthier, adding physical activity into their daily routine, and improving stress-management and coping skills.
If you would like to learn more about our training opportunities, please contact us at ndpptrainingtemplessw@temple.edu or call us at 215-204-5150.
To learn more about the Prevent T2 curriculum, click here https://www.cdc.gov/diabetes/prevention/resources/curriculum
Course Outline
Our Online Lifestyle Coach Training is 90% asynchronous to provide you with an opportunity to manage your learning experience. The training consists of a series of short captioned video lecturettes that are enhanced by online discussions, success stories and problem based learning opportunities. Your knowledge and skills will be evaluated by our experienced trainers in a supportive learning environment. You will complete your course of study with a one-on-one coaching call with one of our trainers. And when you have completed the training program you can contact our trainers throughout the next year as you begin to develop and implement your Lifestyle Change Program. The cost of our online training is $395 per person. Discounts may apply for bulk placement purchases. Please contact us for more information.
You can register for the Online Training directly through the link on this page or if you prefer to speak with one of our trainers first, please reach out by email: ndpptrainingtemplessw@temple.edu or call us at 215-204-5150.
Our Live In-Person Lifestyle Coach Training is held on the Temple University Campus in Philadelphia two or three times each year OR we can bring the training to you! The training is 2 full days of activity where you will be immersed in the Prevent T2 Program as you develop your Lifetyle Coach skills and best practices. Our experienced master trainers will facilitate a supportive and stimulating learning environment to support the needs of each trainee. One year of follow up support is provided to all trainees completing the training program. The cost of our Live In-Person Training is $695 per person at Temple and at your location similar pricing options are available.
To learn more about In-Person Training please email us at ndpptrainingtemplessw@temple.edu or call us at 215-204-5150.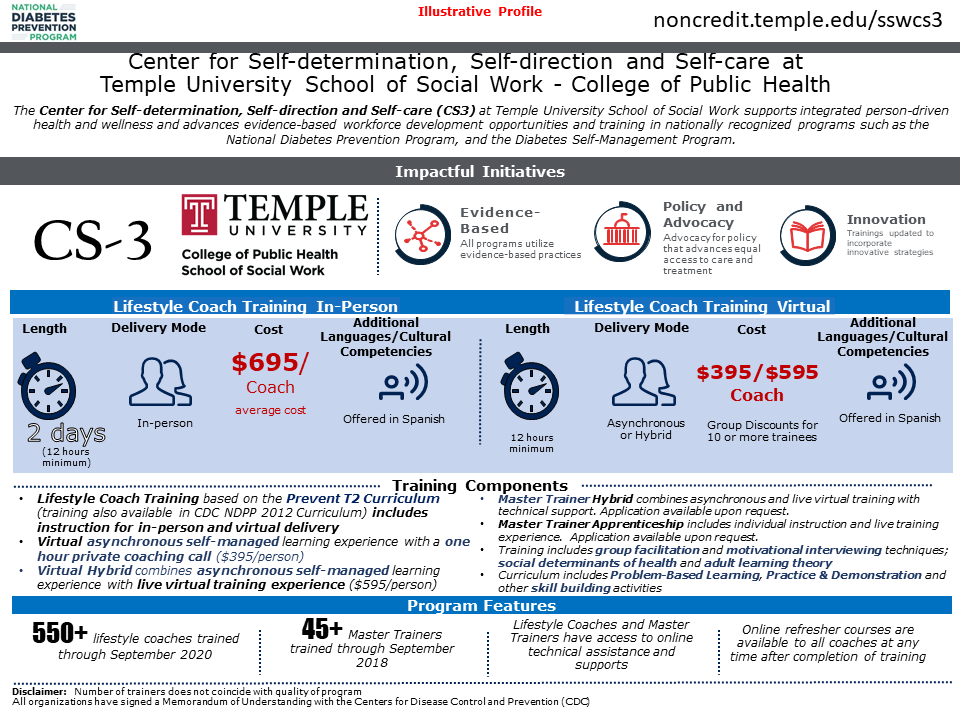 If you are interested in becoming a Master Trainer in the National DPP Prevent T2 Program and have led a completed a full 1 year Prevent T2 or other CDC approved diabetes prevention program please contact us and ask for our Master Trainer Application.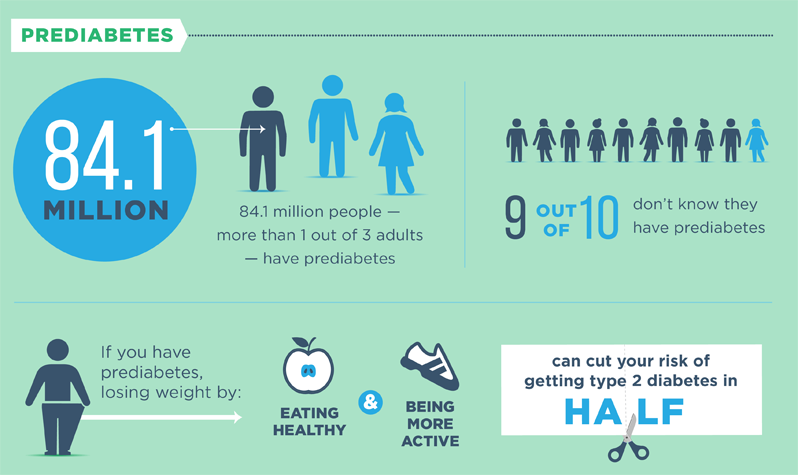 Notes
Thank you for your participation in the National Diabetes Prevention Program Prevent T2 Lifestyle Coach Online Training! To access the course materials please follow the instructions below.
You will access the course through Temple University's learning management system, Canvas. In order to access Canvas and begin, there are a few steps we need you to complete.
After you are registered, you will receive an automated email with subject line "Temple University System Access". This email gives you steps to activate your Temple University account. The account at Temple is called an Accessnet, and this will be different from the account you created at the noncredit.temple.edu site.

Following the instructions in the "Temple University System Access" email will take you to accounts.temple.edu, where you will input your TUid (included in the email), your last name, and your date of birth. Please note that if you enter different information than the information you provided Temple University in your initial class registration, you will see an error message on the account activation page and should contact continuingedsupport@temple.edu to assist you in completing your registration.

Within 24 hours after activating your Accessnet account, your learning management system access will be completed and you'll be able to start your online participation in the course. You will log in to canvas by visiting https://templeu.instructure.com/ (or canvas.temple.edu) and logging in. If you don't see your course listed here on your dashboard, please contact continuingedsupport@temple.edu or ndpptrainingtemplessw@temple.edu for assistance.
Enroll Now - Select a section to enroll in