MUSPREP0020
-
ONLINE SUMMER: Summer Dance Workshop
2889267
Music Preparatory Division
Course Description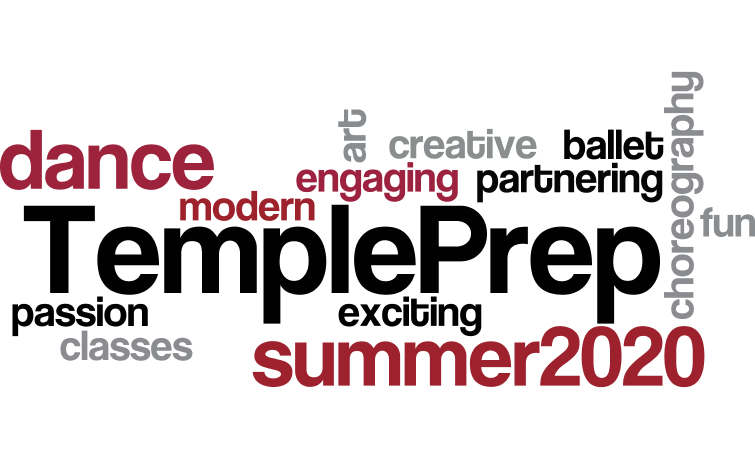 Summer Dance Workshop
Temple Music Prep Summer Dance Workshop classes are held at Pearson Hall, Rm. 324. 1800 N. Broad St. (Located on the NW corner of Broad Street and Montgomery Avenue).
Course Outline
The Temple Prep Summer Dance Workshop is designed for dancers ages 10 through 18 with a minimum of 2 years of training and a passion for dancing and creating dance. Offering modern dance and ballet technique classes as well as choreography classes, our program engages dancers in a creative process to hone their technical skills while also learning choreographic concepts in the art of dance making. Each class focuses on dance technique as well as exploring dance making through choreographic assignments inspiring each dancer to create and develop movement toward building their own dance! In addition, all dancers explore partnering work to begin to understand the many dynamics of working with weight-sharing, opposing weight, and lifting!! If you are a dancer interested in an exciting and fun experience to further your dance and dance-making skills, this summer workshop is for YOU!
Notes
All registrations, including minors, must be completed using the student's name and date of birth. Parents/guardians should be listed as Emergency Contact.
---
Please read or download our Class Participation Policies.
---
Any questions or concerns regarding this class should be directed to Temple Music Preparatory:
215.204.1512
musicprep@temple.edu