Annual Faculty Conference Registration
Join us for Temple University's 19th Annual Faculty Conference
January 6 & 7, 2021 | 8:45 am - 4:30 pm
The Faculty Conference on Teaching Excellence is hosted by the Center for the Advancement of Teaching and co-sponsored by Temple Libraries,
the Office of Digital Education, Information Technology Services, and the Office of General Education.
This year's conference will be hosted fully online. Although virtual, the 19th Annual Faculty Conference remains a fully interactive event with opportunities to network, catch up with colleagues, and find space to discuss exciting topics.
Wednesday, January 6, 2021
Keynote Session: Inclusive Teaching Online in Exclusionary Times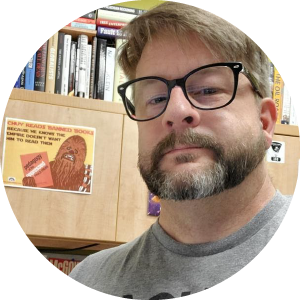 Dr. Kevin Gannon
Day one of the conference will feature keynote speaker Kevin Gannon, Director of the Center for Excellence in Teaching and Learning and Professor of History at Grand View University in Des Moines, Iowa. His teaching, research, and writing centers on critical and inclusive pedagogy; race, history, and justice; and technology and teaching. He works closely with faculty, staff, and administration to promote excellence and innovation in teaching. He is currently writing a textbook for the US Civil War and Reconstruction eras that's grounded in settler-colonial theory for Routledge. Kevin appeared in the 2016 Oscar-nominated documentary 13th, directed by Ava DuVernay. He is the author of Radical Hope: A Teaching Manifesto, part of the West Virginia University Press series Teaching and Learning in Higher Education, edited by James M. Lang.
In addition to the keynote address, the day will feature a poster session with submissions from faculty around the region and interactive breakout sessions that present creative and effective ways to engage students, deepen learning, harness emotion in the classroom, teach with technology, and maximize the benefits of different modalities of teaching in higher education.
Thursday, January 7, 2021

Plenary Session: Energizing Learning in Uncertain Times with the Science of Emotion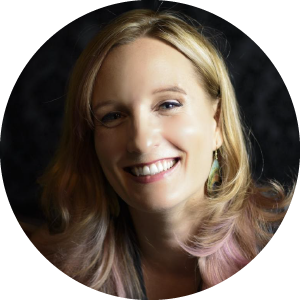 Dr. Sarah Rose Cavanagh

Day two of the conference will feature plenary speaker Sarah Rose Cavanagh, a psychologist, professor, and Associate Director of the D'Amour Center for Teaching Excellence at Assumption University. Her research considers whether the strategies people choose to regulate their emotions and the degree to which they successfully accomplish this regulation can predict trajectories of psychological functioning over time. Her most recent research project, funded by the Davis Educational Foundation, focuses on whether giving students tools from emotion regulation at the start of class can improve their same-day and semester-long learning. Sarah's first book, The Spark of Learning: Energizing the College Classroom with the Science of Emotion, was published in 2016 and her second book, HIVEMIND: The New Science of Tribalism in Our Divided World, was published in 2019.

In addition to the plenary address, the second day of the conference will feature workshops facilitated by Temple University's Provost's Teaching Academy faculty and lightning talks led by faculty from Temple as well as other institutions around the region.

Conference Registration Rates:
Early Bird Registration until 11/20/19: $75
Regular Registration from 11/21/19 - 12/27/20: $100
Late Registration from 12/28/20 - 1/4/21: $175
Group Registration until 1/4/20: $75 (must register 5 or more participants)
If you have any questions, please contact us at:
The Center for the Advancement of Teaching
Phone: 215-204-8761
Email: cat@temple.edu
Please start your registration by either logging in as a returning guest, or creating a new DestinyOne user account as a first time guest. When creating a new account, your password must be at least 8 characters and contain one capital letter and one number to be valid. A valid date of birth is required for Temple to issue a temporary accessnet (user id) for access to the conference. Upon completion of your registration, you will recieve an email confirmation with further instructions on setting up your temporary accessnet (user id).
Note: To receive the group discount for 5 or more registrations, select "I am registering one or more people" and follow the instructions. The full group must register at one time to receive the discount and be from the same institution. Before you get started, you will need the names and emails of the participants.
Cancellation policy: A full refund will be made if cancellation is received by December 28, 2020. Other than in the case of personal emergencies, no refunds can be made after December 28, 2020. Substitutions in attendees may be made at any time.