How to find course materials through Temple's online bookstore
---
To access the temple bookstore, click here. This link will take you to the home page, which will open in a new tab in your browser. You may have to switch back and forth between tabs in your browser to use this guide.
Finding Materials
---
From the textbooks page you can specify your 1) campus, 2) term, 3) department, 4) course number, and 5) specific section of a course. The material finder will tell you exactly which textbooks you need for that course, or any number of courses you enter in.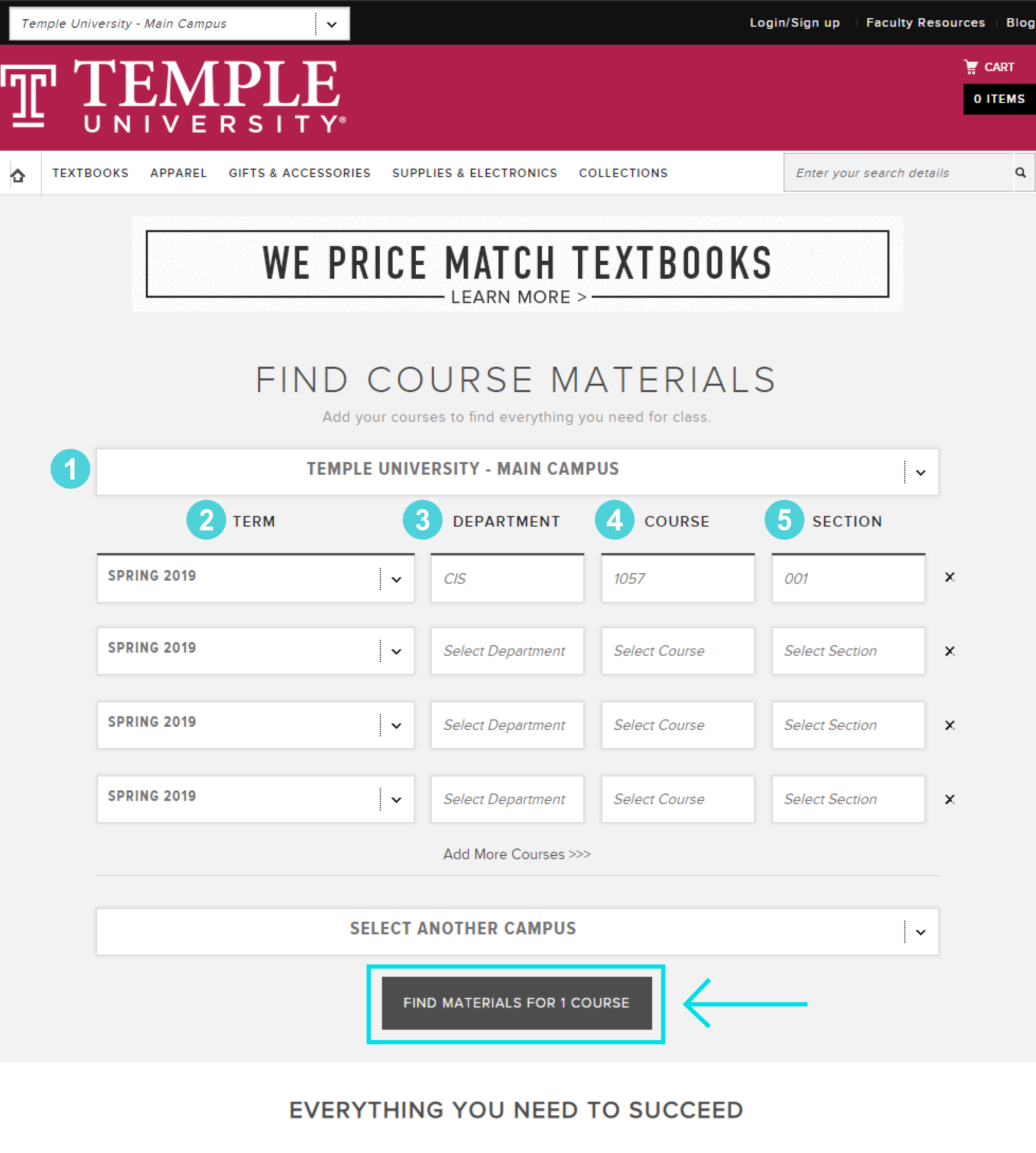 Press the "Find materials for (x) courses" button after entering all your courses to bring up the results screen.

Once you find out which materials you need for the course, if you would prefer to obtain the books from a different store, then that would work too!
If you do not see any materials for the course, it could be that the course does not have any materials associated with it.
Alternatively, if you already know the name of the textbook you need, and would simply like to purchase the book, you can use the search bar at the top of the page to find that specific book. The results screen should show any books related to the keywords you typed into the search bar.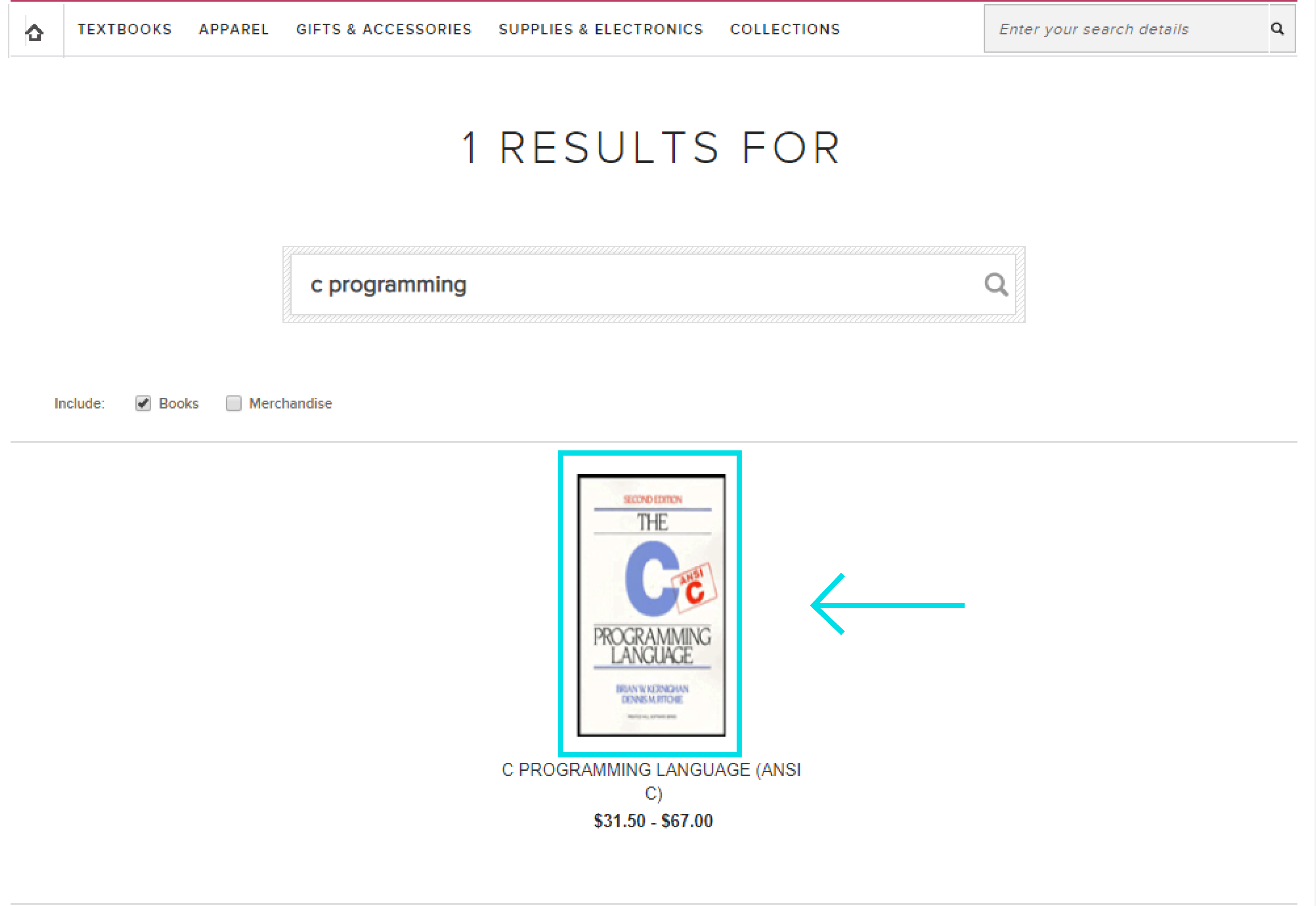 ---
Purchasing Textbooks Online
---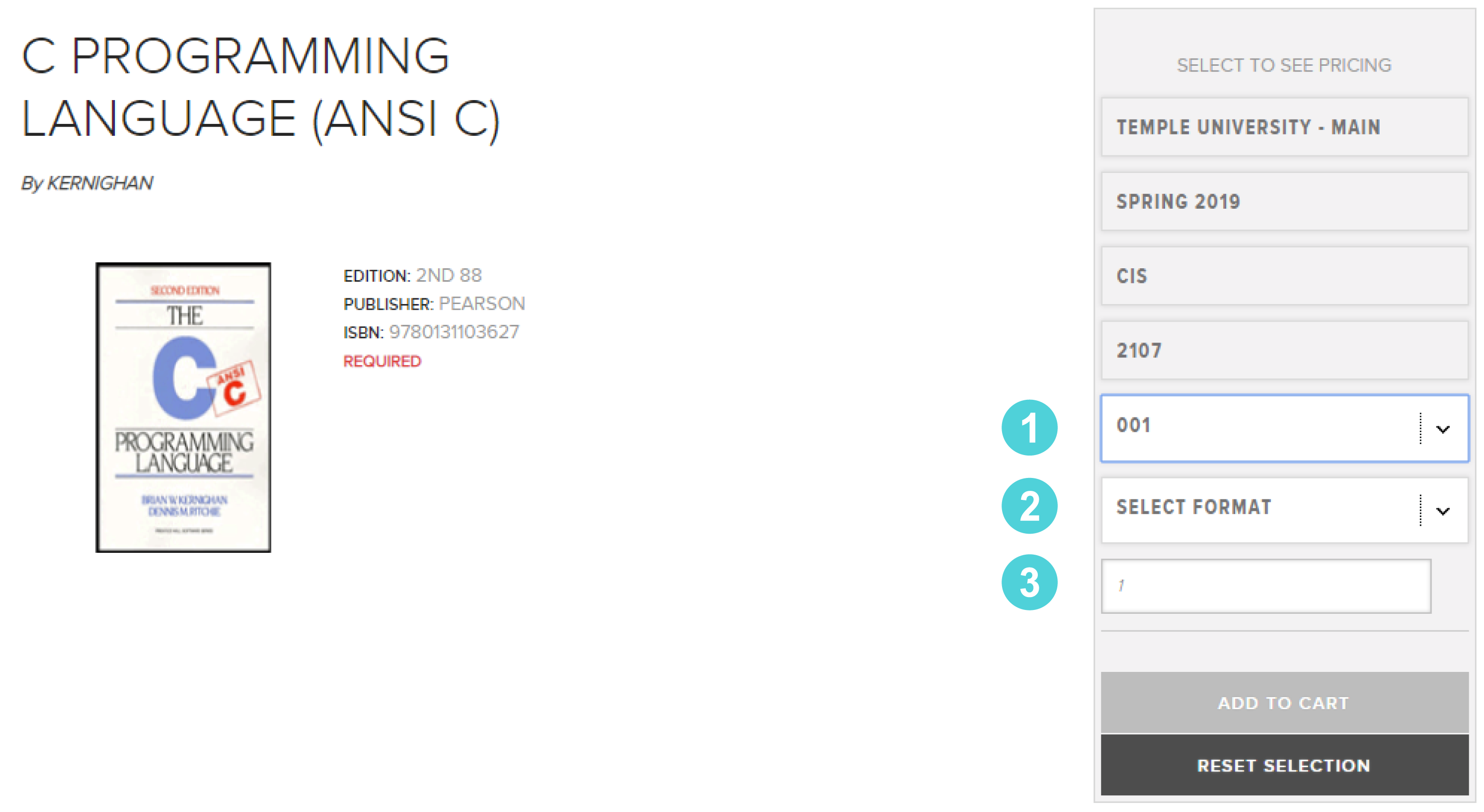 Clicking on the textbook you wish to purchase will take you to a page that allows you to specify 1) which section you are buying the book for, 2) if you would like to rent, buy used, or buy digitally, and 3) how many copies of the book you would like.
Once you are done customizing your purchase, select add to cart.
Repeat steps the steps above as many times as necessary to add all of the textbooks you need to the cart.

Once you have gathered all of the textbooks you need into your cart, press the "Checkout" and then the "Continue" buttons to purchase the books.

Fill in the information on the "Create Your Rental Account" screen, then hit continue to proceed to the 2nd step.

Make sure to enter the red moving letters that appear just below the password section into the "Moving Letters" box.
Also make sure to click the check box that says "I agree with the B&N rental policy and guidelines" after reading it at your leisure.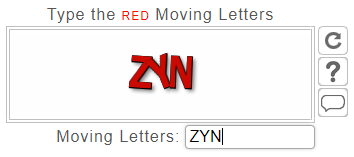 The 2nd step will ask you for your shipping information in order to receive the textbook if you chose to buy a physical copy. The amount of time it takes to receive your textbook will depend on what you chose for the shipping options. The 3rd step will ask you to enter your payment options in order to purchase the book. Once everything is entered successfully you will be asked to Review your Order & Submit.
---
You have now successfully purchased your textbooks!