If you are a Temple University student, employee, or alumni with a working accessnet:
1. Go to noncredit.temple.edu.
-If you are an OLLI member, go to noncredit.temple.edu/olli
2. Click the "Login" button in the top right corner.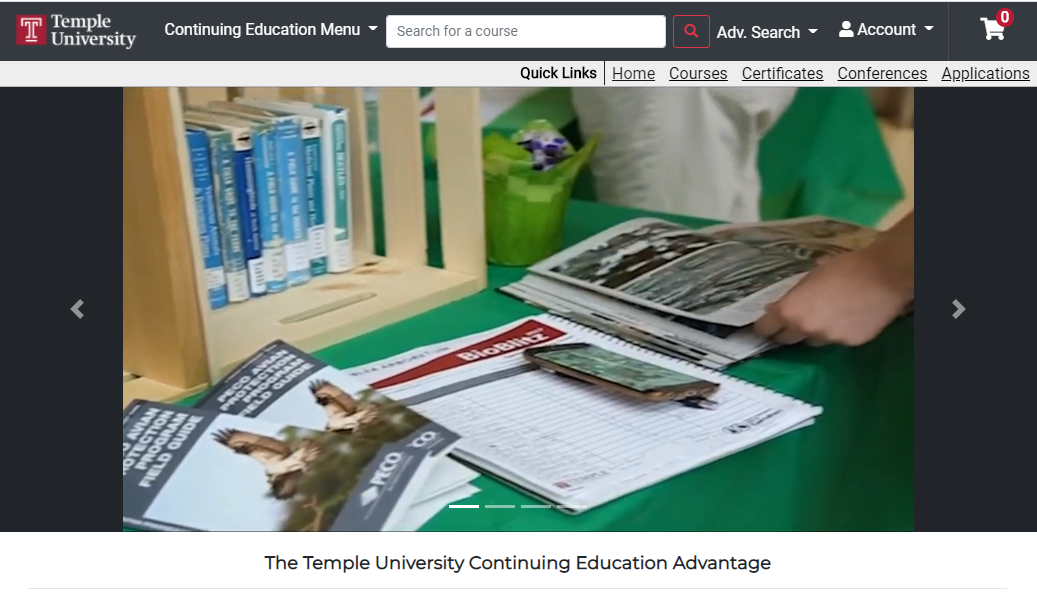 3. This button should appear on any page of the website in the top right.
4. Click "Student Login" on the menu that pops up.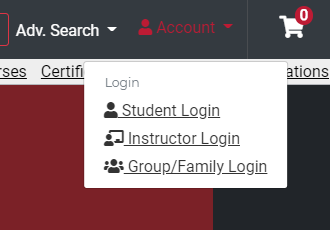 5. You will be taken to the login page.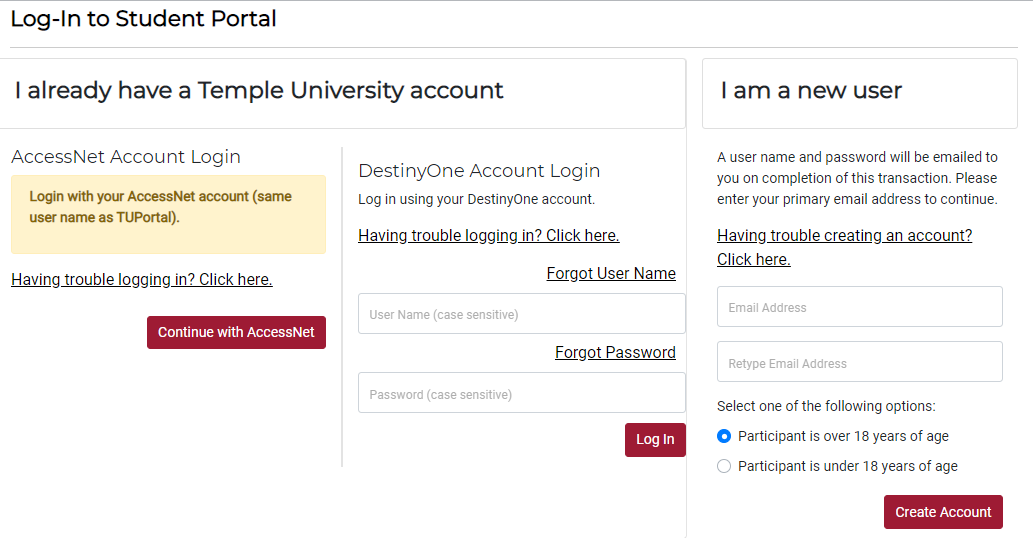 6. Click the button that says "Continue with Accessnet"
7. Type in your accessnet (ex. tux00000) and password
.
8. Click "Login."