Office Of Continuing Dental Education
Mission
To develop and enhance a continuing education program for Temple University Kornberg School of Dentistry consisting of educational activities designed to review existing concepts and techniques, to convey information beyond the basic dental education and to update knowledge on advances in dental and medical science.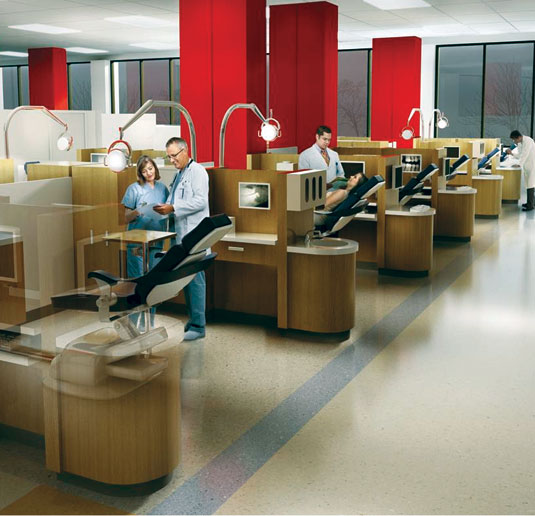 Registration and Discounts
Online: Register online by selecting from the list of courses that are open for enrollment.
Fax: Send a completed registration form to (215) 707-7107.
Mail: Print and send a completed registration form to Temple University Kornberg School of Dentistry, Office of Continuing Education, 3223 N. Broad Street, Philadelphia, PA 19140
Discounts: (One discount option is available for each registration.)
15% Temple Dental Alumni Discount
10% Discount if you sign up for 3 or more courses. (No changes/refunds applicable after registration. Only available for phone, fax or mail registrations.)
Word of Mouth Discount (For full paying attendees): Bring one or more friends/colleagues to a continuing education course and receive 20% discount on a future course. (Discounted course must be taken within 6 months time to qualify.)
Cancellation Policy: Full refunds are granted, less a $50 administrative fee per course/person, if we receive your written cancellation request five business days prior to the start of the course. No refunds are granted after that time.
Objectives
To improve the knowledge, skills, and ability of the individual to deliver the highest quality of service to the public and profession
To enrich past dental educational experiences
To incorporate current knowledge into the practice of dentistry
To establish a premier program at Temple that will merit broad recognition from the surrounding community as well as from within the academic dental education establishment
ADA CERP Recognition
Temple University Kornberg School of Dentistry is an ADA CERP Recognized Provider. ADA CERP is a service of the American Dental Association to assist dental professionals in identifying quality providers of continuing dental education. ADA CERP does not approve or endorse individual courses or instructors, nor does it imply acceptance of credit hours by boards of dentistry. Temple University Kornberg School of Dentistry designates this activity for a said number of continuing education credit. Concerns or complaints about a CE provider may be directed to the provider or to ADA CERP.
Contact Information
Email Address:
ncarreno@temple.edu
Telephone Number:
(215) 707-7541
Program Office Address:
Maurice H. Kornberg School of Dentistry
3223 North Broad Street
Philadelphia, PA 19140