Temple University Harrisburg (TUH)
Welcome to the Professional Development and Community Engagement Unit of Temple University Harrisburg (TUH)!
TUH has a rich history of establishing collaborative partnerships with community organizations and agencies; anticipating and responding to the lifelong training and professional development needs of a diverse and changing community. We develop, implement, and administer high-quality credit and noncredit courses, workshops, and conferences to supplement and expand the professional development needs of the region. Through this broad range of continuous, flexible professional development opportunities we offer services such as technical assistance, curriculum development, conference planning and program evaluation to name a few. As an approved provider of continuing education for social workers, play therapists, teachers and other professionals we review proposals and approve continuing education according to national and/or state licensing board standards.
Nonprofit Evaluation Services and Training (NEST)
Temple NEST is designed to assist nonprofit and governmental human service agencies to develop the capacity to effectively serve communities through best practices in management, research, and training. Click here to learn more about NEST and the online International Nonprofit Training and Leadership (INTL) program which prepares nonprofit professionals for service in an increasingly complex and globally connected world.

The Credential for Strengths-based Family Workers is a professional training course and credentialing program comprised of a competency-based curriculum. It is uniquely focused on the development and documentation of knowledge and skill through a multi-faceted evaluation process.

This 100 Hour Personal Care Home Administrator Course is required by DHS for those individuals who would like to become Personal Care Home Administrators. To date, this program has successfully trained 26 participants. Another course started in early February and is scheduled to end in June 2015.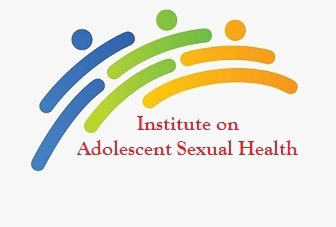 The Institute on Adolescent Sexual Health provides professional development opportunities and continuing education credit for multiple disciplines, particularly public health, education and social work professionals.

Through a collaborative partnership with Temple University's School of Social Work's Center for Social Policy and Community Development (CSPCD), TUH is assisting CSPCD in expanding its Community Health Worker (CHW) training program to Harrisburg and other rural and underserved communities in eastern and central Pennsylvania, through a Health Careers Opportunities Program (HCOP) grant from the U.S. Department of Human Services, Health Resources and Services Administration.

The Institute on Protective Services serves professionals engaged in addressing victimization of adults through training and consultation and works actively with social workers, nurses, protective service investigators, law enforcement, and civil and criminal attorney's to effectively identify, address, and resolve cases of abuse, neglect, exploitation, and abandonment of vulnerable adults and older adults.

Temple University Harrisburg (TUH) under contract to the Pennsylvania Office of Developmental Programs (ODP) provides training and support for the Medication Administration Training Program through the ODP. TUH delivers a Train-the-Trainer model program to provide instruction to trainer candidates to become certified. The certified trainers provide medication administration training to unlicensed staff in community settings to properly and safely administer medications.
Contact Information
Telephone Number:
(866) 769-1860
Program Office Address:
234 Strawberry Square
Harrisburg, PA 17101