HBGCE0092
-
Veterans Institute for Entrepreneurship (VIE) Certificate Program
28563943
Temple University NEST
Course Description
The Veterans Institute for Entrepreneurship (VIE) certificate program is a 25-week immersive learning program designed to assist each participant in launching a vetted and viable business entity upon completion of the program. This program equips participants with practical and relevant knowledge, skills, and resources to organize, build, and operate a business. It focuses on the critical role that knowledge, innovation, and perseverance play in driving participants' unique entrepreneurial vision.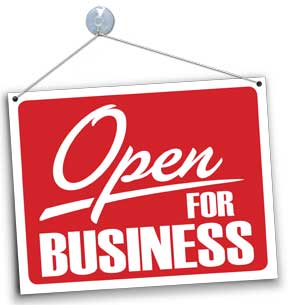 This certificate program is open to anyone who is serious about:
Starting and running their own business
Creating a new product or service
Buying an established small business
Taking over a family-owned business
Buying a franchise
Program Overview & Objectives
This two-part program begins with a 15-week course, that meets three days per week, this immersion phase followed by a 10-week, 10 hours per week incubator phase.
During the immersion phase, face-to-face classroom instruction is held Monday and Tuesday from 8 am to 4 pm. On Wednesdays field trips, speaker panels, workshops, and small group skill-building activities are held to reinforce in-class learning. One-hour lunch breaks are built in each day.
The VIE certificate program includes development and implementation of a cadre of mentors. Mentors are matched and assigned to each participant during weeks 10-12 of the immersive phase. Mentors will be most involved during the first year as they work with participants to complete the program and will continue working with them during the first five years as long as they are continuing to work their business.
The 10-week incubator phase provides advanced hands-on business development guidance and requires participants to apply the tools and concepts from the immersive phase toward the realization of an entrepreneurial, intrapreneurial, or socialpreneurial opportunity. Participants work independently, in groups, and one-on-one with instructors for 10 hours each week during this phase to quantify and demonstrate market/technical feasibility, develop a business plan, demonstrate financial feasibility, create a business model and polished presentation about their business opportunity and its implementation.
Because of the extensive training in Excel during the classroom instruction, as part of this certificate program, participants can elect to test for and obtain a certificate in Excel. This optional certificate is offered for an additional fee. Participants may elect to add on this optional certificate at the time of registration. Participants who decide to take advantage of the certificate will take the required certification exam outside of the required classroom hours. Instructors facilitate and schedule the exam.
Admission and Application Information:
To apply for admission into the program, participants must complete an online application by clicking on the Apply Now button. This application is required to ensure the applicant meets the following qualifications necessary to attend this program:
High School Diploma or GED
Payment of $50 nonrefundable application fee (payment of the application fee must accompany your application)
Please note, the application deadline is five weeks prior to the start of the course
Course Outline
Face-to-face classes meet on Monday, Tuesday, and Wednesday for 8 hours per day with a one-hour lunch break for the first 15 weeks. Following the 15-week classroom instruction, participants will work independently and one-on-one with faculty and mentors 10 hours per week for an additional 10 weeks.
Face-to-face classroom meets three days a week for fifteen weeks
Dates: Fall 2020
Classes: Monday, Tuesday, and Wednesday
Time: 8:00 am - 4:00 pm
Training Location: Dixon University Center Harrisburg
Address: 2986 N 2nd Street, Harrisburg, PA 17110
Parking: available onsite and at no cost
Lunch will be on your own (one hour break)
The incubator phase of the program will be held at Wakeen Enterprise, Inc., 2001 N Front Street, Building 1, Suite 300, Harrisburg, PA. The schedule will be provided by the course syllabus on the first day of class.
Program Requirements
Participants are expected to attend all face-to-face classroom sessions and attend all field trips and activities during the 25-week program with a minimum of 80% participation to earn the VIE Certificate.
The experiential learning model relies on the hands-on, face-to-face learning and camaraderie developed in each cohort. To accomplish this, participants must commit approximately 24 hours (3 days) each week in the classroom for 15 weeks. In addition, there will be independent study and preparation through homework, assignments, and reading that participants are expected to complete outside of class. Based on business and individual progress, this may take 3-5 additional hours per week.
There are five required assignments. These include an entrepreneurship essay, a business model proposal, a financial study, a marketing and technical feasibility study, a business plan proposal, and a final plan presentation. Bi-weekly assessment measures will be taken based on participants' attendance and participation in weekly activities. All assignments are evaluated on a pass/fail basis. 80% or higher is considered passing. 80% over the full 25 weeks is required to receive the certificate.
During the incubator phase, participants are expected to work with instructors, their mentor, and support staff at the incubator location to gauge progress, work through challenges, ad discuss key tasks for moving forward. Some of this time will be one-on-one and some will be as a group. There will be more flexibility during this phase to ensure that support is available and to accommodate schedules. Instructors work with participants' schedules to arrange for one-on-one meetings. Participants will be directed on when they will need to be available for group activities.
Learner Outcomes
The VIE Certificate Program Objectives are:
Identify and explain the individual and social benefits of entrepreneurism and small business
Develop a working business model that details the key components of a business idea
Assess and demonstrate the financial feasibility of a business plan
Quantify, assess and demonstrate market and technical feasibility of the service/product of a business plan
Finalize a business model and develop a polished story presentation about your opportunity and plans for implementation
Notes
Program Costs and Fees:
The total fee for the certificate program is $21,500.00 and includes the application fee and deposit/equipment fees as well as 415 hours of classroom and incubator instruction for 25 weeks, laptop with the required software, digital textbooks, field trips, activities, and networking functions.
Application Fee: A non-refundable $50 fee will be assessed to cover administrative costs for processing the application. This fee will be credited toward the program costs and will be deducted from any residual balance due.
Initial Deposit: A $1,000 deposit will be required no later than two weeks in advance of the scheduled start date. This fee will be used to cover costs incurred in the acquisition of equipment and materials that will be available for each participant on the first day of the class. This fee will be credited toward the program costs and will be deducted from any residual balance due. Additionally, this deposit is considered refundable, along with any additional program costs paid(except for the application fee) in accordance with the below stated "Cancellation and Refund Policy".
Optional certification Fees:
As part of this course has one optional certification that is offered for an additional fee:
$149 Excel Certification fee
Full payment of all program costs and fees are due at the time of registration, prior to the start of the course.
Registration is managed through Temple University Continuing Education DestinyOne System.
Cancellation and Refund Policy:
All cancellation requests must be in writing via email to Pamela Vierra at pamela.vierra@temple.edu
Cancellations received up to 10 business days before the start of the first day of class will receive a *full refund. There will be no refund if cancellation is received after this time. * The refund balance will not include the $50.00 application fee.
TUH reserves the right to cancel continuing education events due to low enrollment.
In the event of inclement weather, TUH will make every effort to cancel events with as much advance notice as possible. Notification will be sent via email/DestinyOne once a decision to close or delay has been made. In all instances, TUH will follow the University's cancellation decisions.
Applies Towards the Following Certificates