We are not accepting any new applicants at this time. For questions regarding the Certificate in Military Counseling program, please contact James Corbin at
jcorbin@temple.edu
.
Post Graduate Certificate in Military Counseling
Four courses are offered in sequence for the certificate. In order to receive the certificate, you must complete all four courses with passing grades.
1. Military Culture
2. Military Health Care, Policy, and Community Response
3. Military Counseling Elective
Choose one:
001 - Assessment and DSM

002 - Alcohol and Substance Abuse

003 - Loss and Grief
4. Clinical Military Practice and the Invisible Wounds of War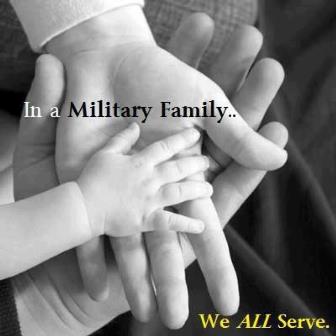 Our Mission
Temple University School of Social Work is proud to offer an online, Postgraduate Certificate in Military Counseling (CMC) to help practitioners to meet the public health challenge and to improve their clinical versatility and skills in an increasingly competitive market. The certificate program will provide students with theory, skills, and knowledge necessary in clinical practice with military service members, veterans, and families. Temple University is proud to serve our military families by providing a carefully designed selection of topics that enable mental health practitioners to gain mastery in offering treatment to this most deserving population.
About Us
As U.S. service members return to their communities, they face a number of issues following deployment: the effects of trauma, Post-traumatic Stress disorder (PTSD) and Traumatic Brain Injury (TBI), family relationship strain, substance use, mental health issues, and readjustment difficulties. Clinical practice with the military, not unlike other facets of clinical practice, must keep in mind the unique culture of the individual within the context of their unique environment and history.
Our target audience is masters or doctoral level practitioners, such as social workers, counselors, pastoral counselors, psychologists, and psychiatrists, who are interested in developing a practice specialization with military populations within Department of Defense (DOD)/Veterans Administration (VA) settings and/or within the larger community. Graduates will attain the knowledge and skills necessary to practice in settings including all armed forces or branches of DOD, and with Veterans of all eras and their families in VA and non-VA settings.
Each course within the Military Counseling Certificate program has been approved for 35 continuing education hours (CE's) through Temple University Harrisburg, a Pennsylvania State Board of Social Workers, Marriage and Family Therapists and Professional Counselors pre-approved provider of continuing education. These credit hours satisfy the requirements for LSW/LCSW/LMFT/LPC biennial license renewal. Please note that Course CPHMILC0001 also fulfills the 3 hour ethics requirement by the state licensing board.
PA licensing guidelines allow students to take up to 20 hours of online CE credits per licensing cycle. Out of state licensees: please consult your state's licensing board for the regulations regarding CE hours.
Contact: jcorbin@temple.edu
Minimum course enrollment required for course running. Please contact James Corbin for course planning or questions at jcorbin@temple.edu.