Community Health Worker Training Program
"In this CHW training program, I have learned many different things like cultural competence interpersonal skills and communication skills, just to name a few. To go to class is like an eye opener. In my personal life, it has helped me see the bigger picture. In my professional life, I believe this will help me be more employable. I have gotten mental health training and training on medical terminology. We have done hands on work, which is always a plus. I am glad that this was offered to me."
- CHW Student from Cohort 7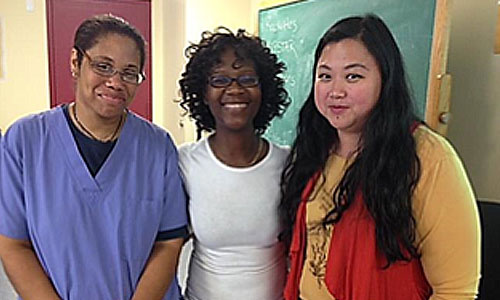 CHWs: What Do They Do?
Community Health Workers ( CHWs) provide a wide range of services to healthcare patients. CHWs conduct outreach, make home visits, offer health education and do case management. As advocates, CHWs support patients in getting high quality healthcare and social services.
When does the CHW Training Program start?
The CHW Training Program is offered when there is a demand for CHWs as expressed by healthcare employers. At this current time, a CHW course has not yet been arranged for 2019. A waiting list is maintained between cohorts. Please send an email to the contact person below, to put your name on a waiting list.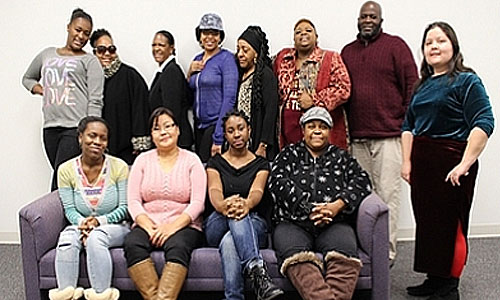 CHW Training Program
Temple University's Center for Community Partnerships and District 1199C Training and Upgrading Fund offer a CHW training experience. Using a variety of interactive techniques, the training teaches the following skills:
Communication and interpersonal skills
Motivational interviewing
Teamwork: Working in a healthcare team and cultural competency
Community Resources and Asset Mapping
Medical terminology and healthcare systems
Training Qualifications:
Below are some of the requirements for this FREE training program.
Career Aspirations: Genuine passion and desire to enter a helping profession in health care or social services

Age: At least 18 years or older

Education: High school diploma or GED, and good reading and writing skills

Income: Economically disadvantaged, 200% of the poverty guidelines.

Job Readiness Skills: Positive attitude and professional

Basic Computer Literacy Skills

Clear criminal record and able to pass a drug test
Contact Information

Primary Contact:

Michael Clemmons

Email Address:
mclemmon@temple.edu
Telephone Number:
(215) 204-1176
Program Office Address:
Center for Community Partnerships
Ritter Annex Building
1301 Cecil B. Moore Avenue, 4th Floor
Philadelphia, PA 19102
Certificates
No Associated Certificates