Certified Financial Planner (CFP)
Certificate in Financial Planning (CFP)
Temple University, in partnership with Kaplan Schweser, the leading provider of financial planning and education, offers the Certificate in Financial Planning (CFP) Program. This program meets the needs and challenges faced by today's financial planning professionals in brokerage, insurance, accounting and related fields. This certificate program is a cohort program which requires successful completion of all course modules to earn the certificate. All classes take place at the Temple University Center City (TUCC) campus.
This 9-month certificate program is designed around the demanding schedules of working professionals. Classes meet every other weekend, Friday nights from 6 to 9:35 p.m. and Saturdays from 8:45 a.m. to 5 p.m. The program benefits both experienced professionals seeking to advance their careers and those entering the field. Our program fulfills the educational component for the CFP certification, established by the Certified Financial Planner Board of Standards, Inc. The six required course modules to earn the certificate are:
General Financial Planning Principles, Professional Conduct, and Regulation/Risk Management, Insurance, and Employee Benefits
Investment Planning
Retirement Savings and Income
Tax Planning
Estate Planning
Capstone Case Course in Financial Planning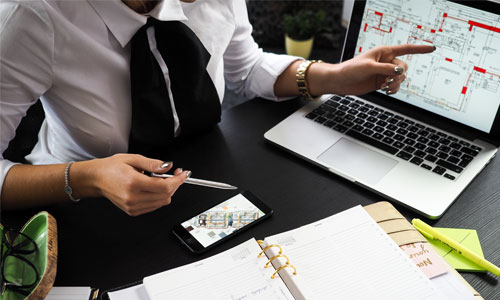 The CFP Certificate Program is offered once a year at the Temple University Center City (TUCC) campus. The next scheduled session will begin on January 8th, 2021. At this time, we are planning for all class sessions to be delivered live, online via the Zoom platform, with the possibility of returning to the Temple University Center City campus for the last two course modules, starting in July 2020. The fee for the entire 9-month program is $5,500. Books and other study materials will cost approximately $500. To receive information about the CFP program and/or to attend an information session please see the contact information below.
LEARN MORE about CFP
Attend an in-person information session or webinar to learn more about the CFP certificate program and ask questions from an instructor. Sessions are scheduled for:
Wednesday, October 21st, 2020 at 6 PM - online via Zoom
Wednesday, November 18th, 2020 at 6 PM - online via Zoom
Please register online to attend one of these free information sessions. Questions? Contact our office at ncce@temple.edu or 267-468-8500.